Portland, Oregon is a city brimming with a rich past and, if you own a historical home, you have your very own personal piece of that history. As such, it's your responsibility to preserve your home, its architecture, and the bygone era it represents so it can be enjoyed by future generations. That means remodeling a historic home can be pretty high stakes (as if remodeling an older home isn't difficult enough to begin with).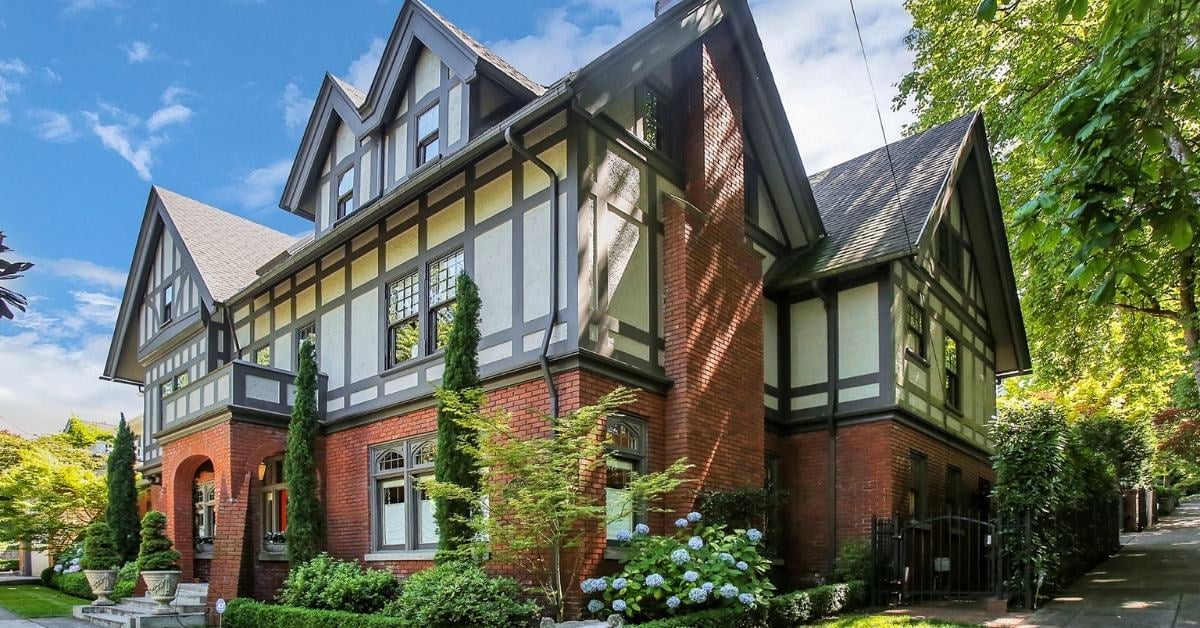 As a Portland-based design build remodeler, COOPER Design Build has remodeled historic homes ranging in style from Queen Anne Victorian to Mid-Century Modern. We've learned a thing or two over the years, amassing expertise in zoning, building codes, and other logistics — knowledge that we're happy to share with you! Let's start with four common historic home remodeling mistakes to avoid.
1. Neglecting Time Period and Style
In order to preserve your home, you have to start by getting to know the time period in which it was built. Being familiar with the time period allows you to make aesthetic choices that mesh with your home's historic architecture, which is critical to achieving authenticity. Start by doing a little research on the time period your home was built in and figure out the style of your home: Tudor Revival, Craftsman Bungalow, etc. Read up on the prominent architectural styles and flairs of the time and make sure to prioritize them as you're making design decisions.
Additionally, your home likely isn't the only historic structure in your surrounding area. Seek out other historic homes built around the same time as yours for inspiration. You can even ask the owners of these other historic homes for remodeling advice!
2. Replacing Instead of Restoring
There's a difference between renovating an old house and restoring an old house. If your aim is to save an old house and its history, then your remodel needs to be more about restoring than renovating. You want to respect the historical architecture, and the only way to do that is to restore it to its former glory — and replace only when necessity demands it. Plus, the reason to restore goes beyond a simple reverence for history; it actually gives you a better result in the end.
The materials that are used to build homes today aren't the same as they were a hundred years ago. Homes built back then needed to last for a generation or two, often more. That's simply not the case today; housing materials and appliances are much cheaper, more accessible, and, thus, more disposable than they used to be. So, not only will modern replacements clash with your home's historic architecture, but they're also more likely to need replacing again in the future.
Say, for example, you're doing a Victorian house restoration. One of the biggest restoration Victorian home mistakes you can make is replacing your authentic windows. Often, windows are one of the first parts of a historic home to go, unnecessarily so. Though your antique wood windows may need some repairing, having authentic windows adds value to your home and once repaired, your windows should last you a lifetime.
3. Not Striking a Balance of Old and New
Old home remodeling in Portland requires a delicate balance of authentic period features and modern necessities. Avoid modernization and your home won't be as functional and comfortable as you'd maybe prefer; but go too modern and you'll lose the character and personality that makes your home special. Here are a couple of tips on striking a balance.
As we mentioned earlier, one of the general rules for historic homes is to restore whenever possible and replace only out of necessity. However, that doesn't mean you should sacrifice utility in your home just to preserve history. For example, older homes tend to be divided up into separate rooms, each with its own designated function. While it's sometimes quite nice to have the privacy and separation afforded by walls and doors if you prefer open spaces don't be afraid to take out a few walls and give your home a more modern layout. Historic homeowners are also sometimes hesitant to update technology such as light switches and thermostats, but that shouldn't be the case. Updating these features will make your home more functional and there are plenty of ways you can hide these modern fixtures if they clash with your look.
On the other hand, it's also important for you to make sure your design elements match the style of your home, preserving its authenticity. Take the bathroom or kitchen, for example. These are two of the most frequently updated rooms in a house, so they may have already been remodeled by your home's previous owner. Because of this, your kitchen and bathroom may lack the historical features that exist in other areas of your home. So, try to go as authentic in the materials and aesthetic of your bathroom/kitchen remodel as possible. This will ensure that your home has cohesion.
4. Going it Alone or Hiring the Wrong Builder
Remodeling a historic home isn't easy. There are a lot of factors to consider when remodeling any home, let alone a historic one. They often require repairs or updates, and those can be difficult to complete while staying true to your home's original architecture. Additionally, if your home is listed on the National Register of Historic Places it may be subject to regulations aimed to ensure the site's historical preservation.
That's why, unless you're already experienced in historic home remodeling, you'll need to rely on the guidance of industry experts who can tell you what's needed and possible in terms of repairs and restoration. So, the best thing you can do for your remodel is to hire a contractor you can trust who has extensive knowledge of historic home remodeling.
Ready to Start Your Portland Remodel?
At COOPER Design Build, we have the expertise and dedication to make sure your historic home remodel runs smoothly from start to finish. Our team of designers and builders will guide you through the process, integrating your historic home to fit your modern lifestyle. Together, we'll create a beautiful home that fits your needs and style while staying true to its historic charm. Learn more.