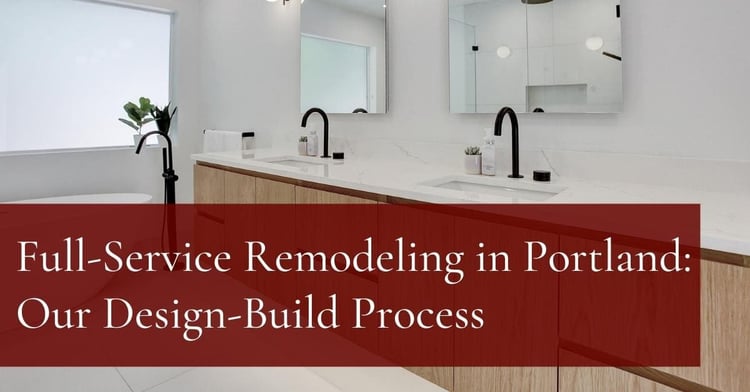 When you are ready to undertake a major remodel or addition to your Portland home, you will be faced with a choice of approaches to take: hire an architect or designer to draw up the plans, and then find a builder to execute them (design-bid-build); or contract with a design-build company, such as COOPER Design Build, which will provide full-service remodeling from design to completion of the job.
These are two competing approaches in the construction industry, and it's important to understand the difference. If you have ever wondered, "What is design-build?" or you'd simply like to know the benefits of hiring a design-build company, we have plenty of answers for you.
What Is a Full-Service Design-BUILD COMPANY?
A full-service design-build company offers you the comfort and convenience of designating one team to handle your remodeling project, from start to finish. One of the major problems with the design-bid-build process is that the architect or designer is separated from the building team. It might seem like a great idea at first, especially if you've got a complicated plan in mind. But once the design is complete, you have to find a remodeling team willing and able to meet the terms of the design. It is harder than you might think, which is why construction is largely abandoning the design-bid-build approach.
When you hire a full-service design firm, your designer and building team are involved from the beginning. The designers can discover everything you want about the space and build a design that solves all your problems. With a design-build contract and your final approval, the company can start the construction process with no worries about delays or communication difficulties between different professionals.
To learn more about our approach to remodeling a home, download our eBook.