Many of us are already sold on the idea that Portland is a great place to live. There are a lot of great neighborhoods and areas in the Portland area that makes it a place we want to stay. Despite the appeal, there are times (especially around the holidays) when cabin fever can set in and we just want to get away for a small break to rejuvenate. The good news is that it's possible to do that without taking on a major road trip. Here's a look at 4 winter getaways near Portland that are imminently enjoyable—and easy to access.
1. Sauvie Island
Let's begin with a look at a place that's just 30 minutes north of Portland. Sauvie Island is both a wildlife refuge and a farming community. If you're into birding at all, this is a great spot to visit. The Sauvie Island Wildlife Area hosts more than 150,000 geese, ducks, and swans that migrate or winter over.

You can also observe sandhill cranes and great blue herons among the 275 species that call this nearly 12,000-acre spot home. Not far away, about 14 miles north on Highway 30, Scappoose Bottoms and the Crown Zellerbach Trail in Columbia County are part of rich farmland and favorite stomping grounds for numerous raptors and songbirds. You can also stop my Sauvie Island Lavender Farm to pick up exquisitely crafted lavender products.
2. Columbia River Gorge
A mere 40 minutes outside of Portland you can hike among the moss-covered trees in the Columbia River Gorge. From watersports to wonderful vistas, the Columbia River Gorge provides just about every type of outdoor recreation you can imagine. There are gorgeous waterfalls (the bridge across Multnomah Falls is a prime example), and easy or difficult hikes for every fitness level.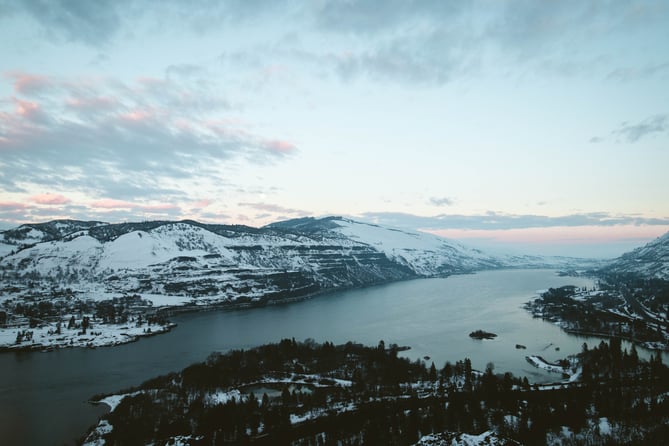 Click here for additional information or to plan your visit.
3. Cannon Beach
In addition to being one of the premier art towns in the United States, Cannon Beach is also one of the top 10 romantic coastal destinations in the country according to USA Today. It's a windy, scenic, 90-mile drive to the coast. There the view of the iconic Haystack Rock formation (pictured above) gives you an idea of why this is considered by National Geographic as one of the 100 most beautiful places in the world.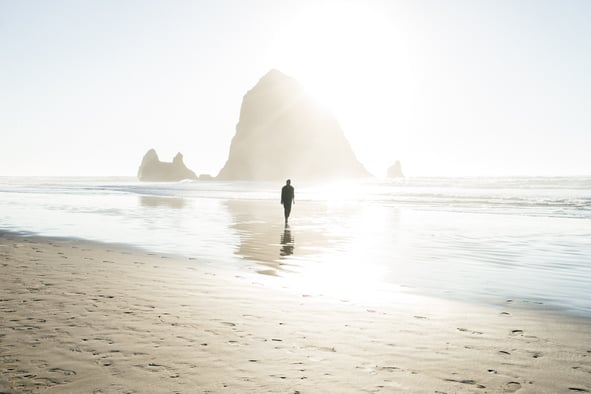 There are lots of interesting places to eat (grab lunch and a beer at Cannon Beach Hardware & Public House, nicknamed Screws 'n' Brews by locals—a functional hardware store that also makes great catch-of-the-day fish sandwiches). You'll also have your choice from several fantastic oceanfront resorts at which to stay (including Stephanie Inn).
4. Astoria
Located just two hours from Portland is the area where Lewis and Clark wintered. You can trace their steps where the Columbia River meets the Pacific Ocean. Then you can stroll the downtown strip to peruse the town's vintage and antique stores. Consider grabbing an early lunch at Bowpicker Fish & Chips, ("early" is recommended because this one-item food truck is only open until they run out of the day's catch). After lunch, you can grab a beer at the Fort George Brewery, and choose from the dozen or more craft beers that you won't find anywhere outside of the Pacific Northwest.