Throughout life, what you need out of your home changes as you and your family grow. The problem is that your home doesn't change with you — at least not on its own. Only you, as the homeowner, have the power to update your home to fit your current and future needs. A remodel might do the job, but often reconfiguring your current space simply isn't enough; to achieve a home that truly meets your needs, you require more space.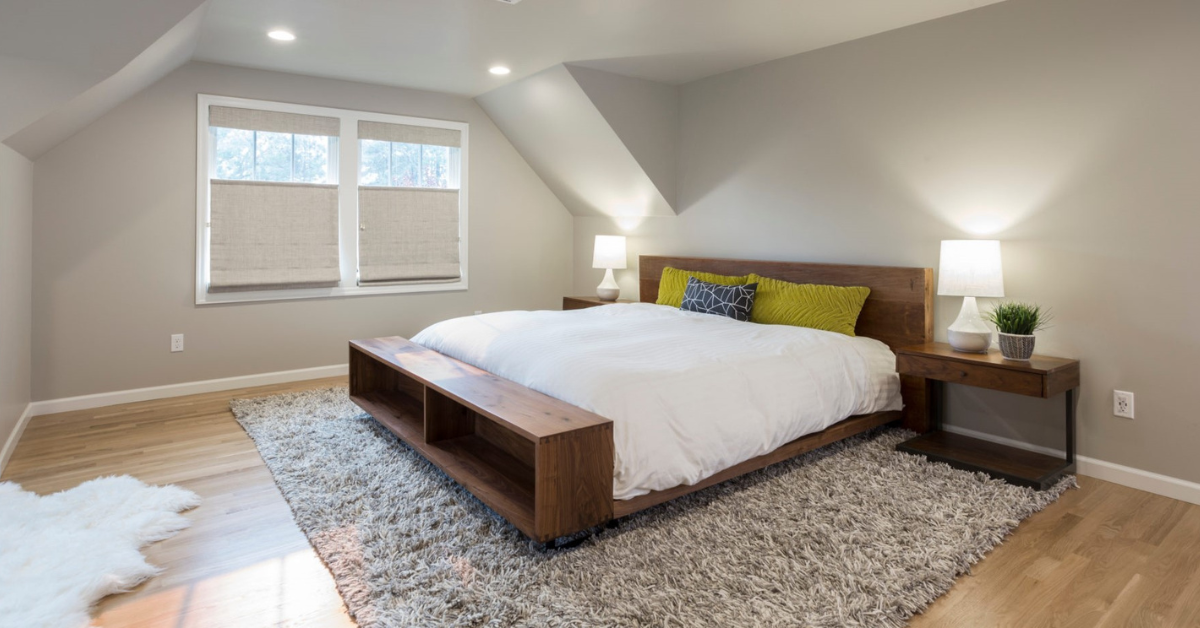 A home addition is a perfect solution. You can create a new space to serve whatever function you desire while adding square footage to the home. Now the question is: what type of addition is right for you?
Home additions come in all shapes and sizes. And only you can figure out which type of addition best fits your needs. Of course, once you hire a builder for your home addition, they can further assist you in this matter. But in the meantime, let's review various types of home additions and how much an addition to a house costs.


Types of Home Additions
Primary Suite
Who hasn't dreamed of one day having an uber-fancy bedroom with a plush king-size bed, walk-in closet, sitting area, and luxury bathroom? Adding on a primary bedroom owner's suite isn't inexpensive, but the investment can be well worth it. According to Remodeling Magazine's 2021 Cost vs. Value Report, an upscale primary suite addition adds value to your home, with an average cost of $318,989 and an ROI (how much of your investment you get back in the form of additional home value)of 54.2%. the average midrange primary suite addition in Portland costs $156,311. But your return on investment (how much of your investment you get back in the form of additional home value) is 61.4%. An upscale primary suite addition also adds value to your home, with an average cost of $318,989 and an ROI of 54.2%.
Bathroom Addition
Too many people using a too-small bathroom is never fun. A bathroom addition can solve this problem by giving you extra space, utilities, and storage. No more racing to see who can get to the bathroom first after long trips or jostling for room at the sink while you get ready in the morning.
The 2021 Cost vs. Value report estimates the average Portland midrange bathroom addition costs $57,085 with a 64.2% ROI. For an upscale addition, the ROI is 58.7% and the cost nearly doubles to an average of $103,058. With either a midrange or upscale addition, you get an extra bathroom with all the facilities and features you need. The main difference is an upscale addition will give you all the must-haves for your bathroom: a separate commode area, freestanding tub, frameless glass shower, heated flooring, and custom drawers, among other luxuries.
Second-Story Addition
Sometimes the addition of one or two rooms isn't enough. In this case, adding a second story might be the right option for you. These additions are great for families who want to turn their one-story starter home into their forever home.
Adding a second story is no small task, though. You could double your square footage, fitting a new primary suite, second bathroom, home office, and anything else you need. The cost of your second story will vary depending on what elements you choose to include and the size of your home.
Bump Out
The opposite can also be true; sometimes, you don't need to add a whole other room or story. Instead, you can easily extend your current space with a bump-out addition. Bump-outs tend to be much more affordable because they don't expand your foundation. Rather they extend over your foundation and add more space to a current room. A bump-out can be a window bench, reading nook, walk-in closet, entertainment center, or an expansion of floor space. They can range in size from a few feet to 15' and pricing varies accordingly depending on complexity.


Don't Wait to Expand Your Space
Homeowners can spend years contemplating whether to invest in a home addition when they could spend that time enjoying the extra ease, functionality and luxury the new space adds to their home.
Don't just daydream about a home addition; make it happen with COOPER Design Build. Our specialized design build process enables us to create personalized client-centered designs that fulfill your needs and desires. Find out if our team is the right fit for you.