If you want to live in your dream home, but don't want to move, then a whole house remodel the perfect solution. Whole home remodels meet your present needs and desires while also increasing the value of your home, setting you up for success down the road. Although this project can pay off big time through the years, it is rather time consuming. To keep your stress levels low, it's important to know just what to expect and how long it will likely take.
Here's a look at how long you should expect your whole home remodel to take.
Estimated Timeline for Your Whole House Remodel
First Week: Exploration of Your Project
The first week of your project starts with your consultation appointment. You'll get to share your vision of the project and discuss what you want/need to get out of the changes. The planning team will assess the feasibility of the changes using your existing structure as a guide. We'll also discuss pricing and advise you on the best financing options.
Next, we'll explain what to expect throughout the process. A whole home remodel is a massive undertaking, so you'll likely have questions. We do our best to answer your questions and provide you with peace of mind before the design or construction begins.
Week 2 Through 12: Dreaming Up Your Ideal Design
The next six to ten weeks are dedicated to using your vision to draft up the design plans. Before we can do that, you'll need to sign a design agreement. Once the agreement is signed, the designers begin by measuring each room in your house and other relevant spaces.
The next step is to draw up the initial design. You'll meet with our design team to review the plans and provide feedback. If you want any changes, our designers will rework the plans to incorporate your revisions. You'll get another chance to review the design and confirm that it meets your expectations.
Once you're satisfied with the plans, you'll get a no-obligation Construction Commitment Letter to review. This letter will include highly-detailed final design plans and an allowance-based estimate. You can compare the estimate to your budget and use the letter to source financing as needed to move onto the next steps.
Next 10 Weeks: Time to Define and Finalize Your Project
Your project will go through another six to ten week planning phase as we get ready to bring your remodel to life. After signing the CCL, you'll get to select all the material types and finishes to use in your home. Our designers will draw up interior detail drawings that help you see your selections as they'll be installed in your remodeled space.
After finalizing the plans, the construction team can start preparing to start the remodel. They will get in contact with suppliers, refine the budget, and create the construction plans needed to acquire the right permits.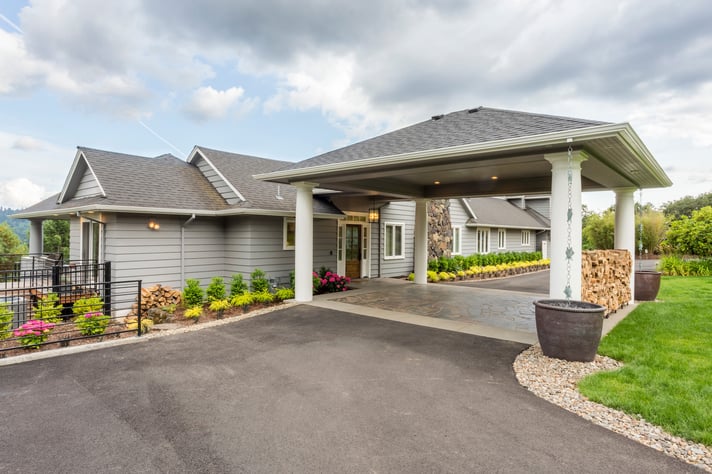 Three to Nine Months More: Building Your Dream Home
Most whole home remodels take three to nine months to complete. Before this stage begins, our team will go over all the relevant info, such as:
Security practices

Dust minimization measures

Project management
At the end of that discussion, you'll have complete peace of mind that your home is in the right hands.
If you need to review your schedule or communicate with the construction team, you can do so through our cloud-based project management software. You'll also get to attend regular onsite meetings with the team to ensure you're satisfied with how things are coming along.
All stages considered, you can expect most whole home remodel projects to take around a year to complete. But the exact timing depends on your project specifications, potential setbacks, and other key factors.
Factors That Can Affect the Project Length
House Size
The bigger the house, the more time it takes to remodel it. If you have a sprawling estate, each phase of the process could take longer than the average timeline. We take this into consideration during the early planning stages so you know what you expect from the get-go.
Structural Issues
Investing adequate time in the planning stages allows us to avoid any big surprises once construction begins. However, there are some circumstances we won't be able to foresee. Occasionally we'll run into issues that set our completion time back.
Direction Changes
If you decide to take the project in another direction during the build phase, you might end up back at square one, extending out its finish date considerably. Try to address everything during the initial planning stages to avoid delays and get the results you desire.
Ready to Start Your Remodel and Build Your Dream Home in Portland?
Ready to talk about your dream home vision? We'd be delighted to talk with you. Schedule a free consultation and take the first steps to bringing your dream home to life.