Going on a drive through Portland's neighborhoods is like taking an architectural trip back through time. You can swing from homes that are large and stately to styles that are much more modest and efficient. Each type has its own history relative to the city. These nine have stood the test of time to take their places as the most popular in Portland.
1. FOURSQUARE
You may have never heard of a foursquare home, but you'll know it when you see it. Named after its cubic nature, this style usually has at least two stories and sometimes even a third. From the front, they appear remarkably boxy with a geometric layout that puts a cube on top of a cube that is twice to four times as large. Most of the best-known homes were built in the 1800s, although the trend continued into the first half of the 20th Century. It was so popular in Old Portland that many experts in real estate and architecture call it "Old Portland."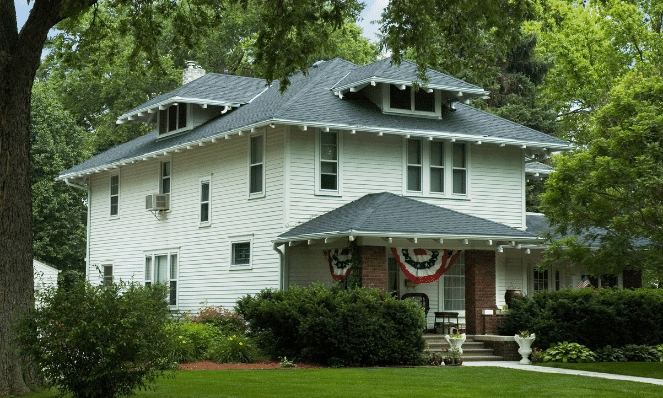 ---
2. VICTORIAN
Like a foursquare home, you can usually spot a Victorian-style house when you pass one. This housing trend dates to the years of Queen Victoria's reign in England, so roughly the 1830s to the 1910s. Ornate is the name of the game for this architecture, which became popular because people believed that their homes ought to be as beautiful as they are nice to live in. When they wanted extra gables, they added them. Several bay windows? Why not? Dormers and pillars show up everywhere you look. As a historic home, these can be quite a delight to look at, but the exterior may be a little harder to maintain.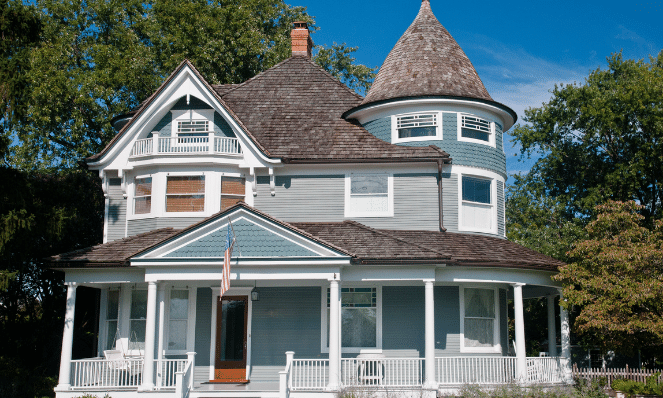 ---
3. COLONIAL
For much of the 19th Century, home styles treated the attic space as a work of art or an afterthought. The colonial style changed that. An architecture popular well into the 20th Century, colonial homes were large, grand and relatively space-efficient. The roof design smooths out some of those sharp angles, making a viable second floor where other styles wouldn't have one at all. Although most colonial homes display the roof to the street, some homes position the gable ends facing forward in the Dutch colonial style. Inside, the colonial spares no expense, with grand entrances and staircases.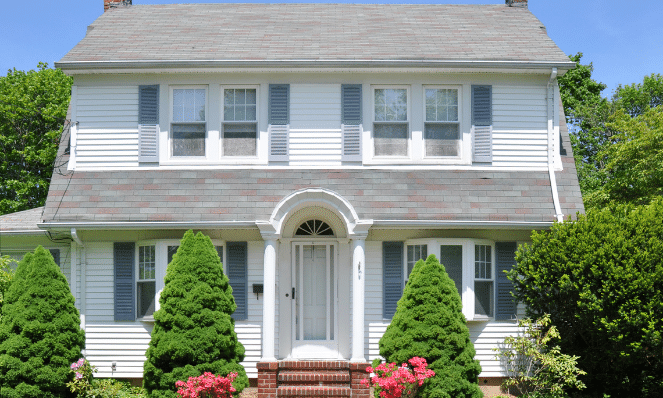 ---
4. BUNGALOW
The bungalow was one of the first Portland home styles that arrived on the scene in the early 20th Century. You'll probably notice that a bungalow is typically quite a bit smaller than homes from in the 19th Century. Built entirely out of wood, these houses were meant to showcase excellent construction without a large size or complicated layout. Bungalows typically only have one story, although some of them have a small basement. They feature a flatter roof pitch than the older, ornate styles.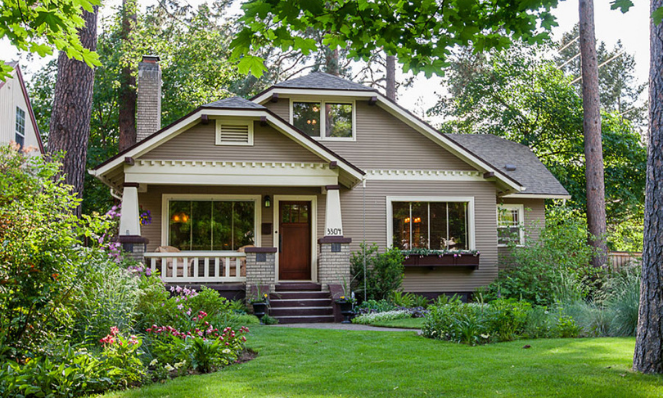 ---
5. CRAFTSMAN
If you're trying to figure out the difference between a craftsman home and a bungalow, you don't have to worry. They are very similar. The biggest distinction is size. Craftsman homes get their name from the historic trend at the end of the 19th Century. Industrialization was pressing full steam ahead in the Western world. Many artists and craftspeople worried about the arts and skills that would be lost by relying entirely on machinery to do the work. Craftsman homes offer excellent craftsmanship, which you can tell by how long they hold up. They're often distinguished by a large front porch.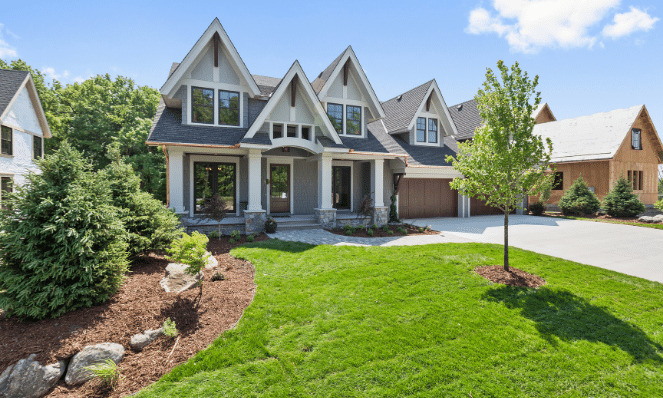 ---
6. TUDOR REVIVAL
While some builders were flattening out the roof, others were making the roof as tall and obvious as possible. Tudor Revival homes enter Portland's architectural history in the middle of the first half of the 20th Century. They aim to mimic the ancient Tudor manse, although of course most of them are much smaller. Each home may have multiple wings, depending on its size. Some designs place the gable ends in the front, taking on an appearance that resembles a gingerbread house. Inside, beauty and ornate design take priority. Large rooms may feature stained-glass windows, inlaid antique hardwood and wrought iron railings.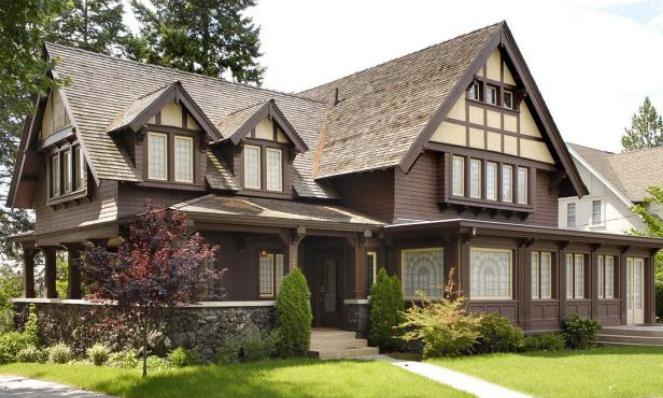 ---
7. CAPE COD
Derived from a home style that is centuries old, Cape Cod homes gained popularity in Portland during the Great Depression. As you can probably expect, these houses are fairly simple in design and not particularly large. With a Cape Cod, you can easily see how form follows function. The roof faces the street and has a fairly steep pitch, usually with a dormer in the center over the porch. The interior layout features bedrooms in the partial second story, with the living areas on the ground floor.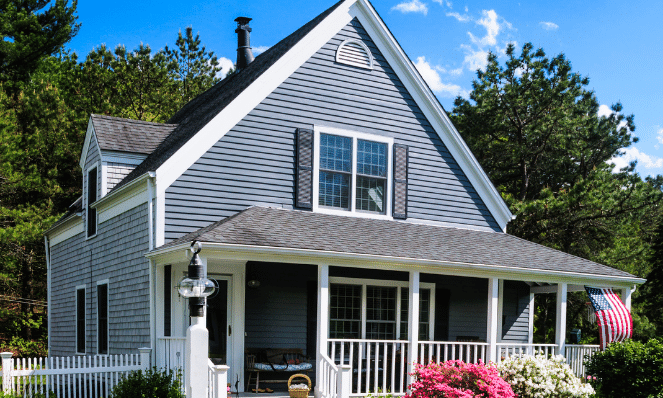 ---
8. MID-CENTURY MODERN
Mid-Century Modern architecture and design is so unique that most people can picture it just by seeing the name. This style was such a change in direction for home styles that anything that came after was bound to be different. Here, efficiency and simplicity of design are the most important. Although many floorplans spread out much farther than other architectural styles did before, some Mid-Century Modern homes build up. The goal for the space is to separate the living areas into many smaller, enclosed rooms. It's balanced with walls of windows and skylights.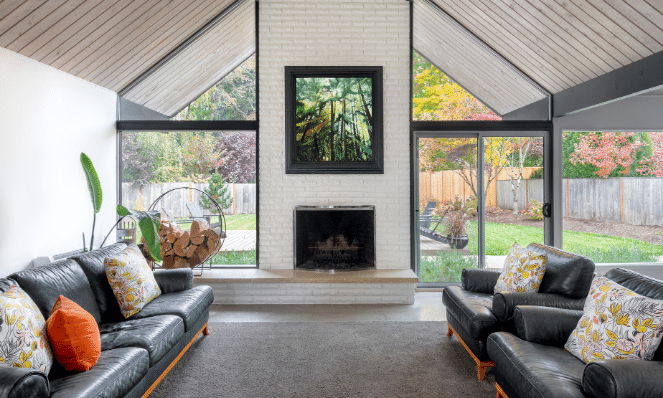 ---
9. RANCH
This tour of Portland's most popular architectural styles ends with the ubiquitous ranch house. Usually contained to one story, the ranch house still maintains sizeable square footage. This style takes advantage of the fact that people could build a basement or a second story, but they don't have to. To improve home function, ranch homes were some of the first to offer a built-in garage for one or two vehicles. By confining the layout to a single level, architects had more freedom to develop open-concept living areas. Inside, they often feature an easy flow from one room to the next and vaulted ceilings to increase the airy feel.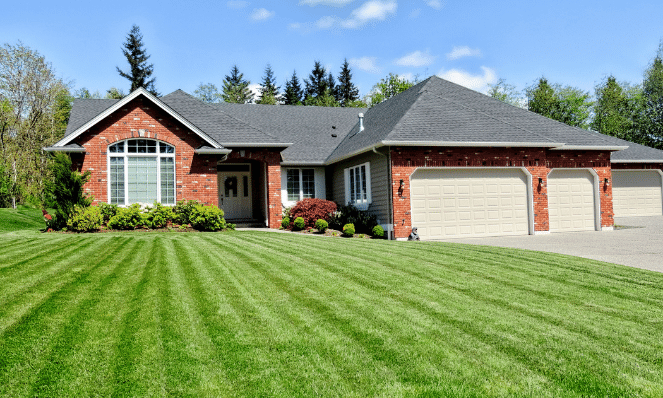 When you understand the history behind your home's architecture, you appreciate it that much more. If you're ready to see how a home renovation could make you fall in love with your house all over again, contact Cooper Design Build to schedule a consultation.