Sick of living in someone else's idea of luxury from a bygone era? When your primary suite isn't suited to your needs, the little frustrations pile up as soon as your day begins. The paneling is dated, your jacuzzi tub has seen better days, and you've stubbed your toe on the corner of the vanity too many times. It's time to revitalize your space to begin your day aligned with your own routines, preferences, and plans.
COOPER Design Build works on primary suite remodels and additions in Portland, Oregon. Our more than 30 years of construction experience in the area gives us plenty to passionately say about creating the perfect primary suite on a realistic budget for our area. Our design-build process means our designers partner with you to create the perfect plan, and our construction team executes your design for a seamless result.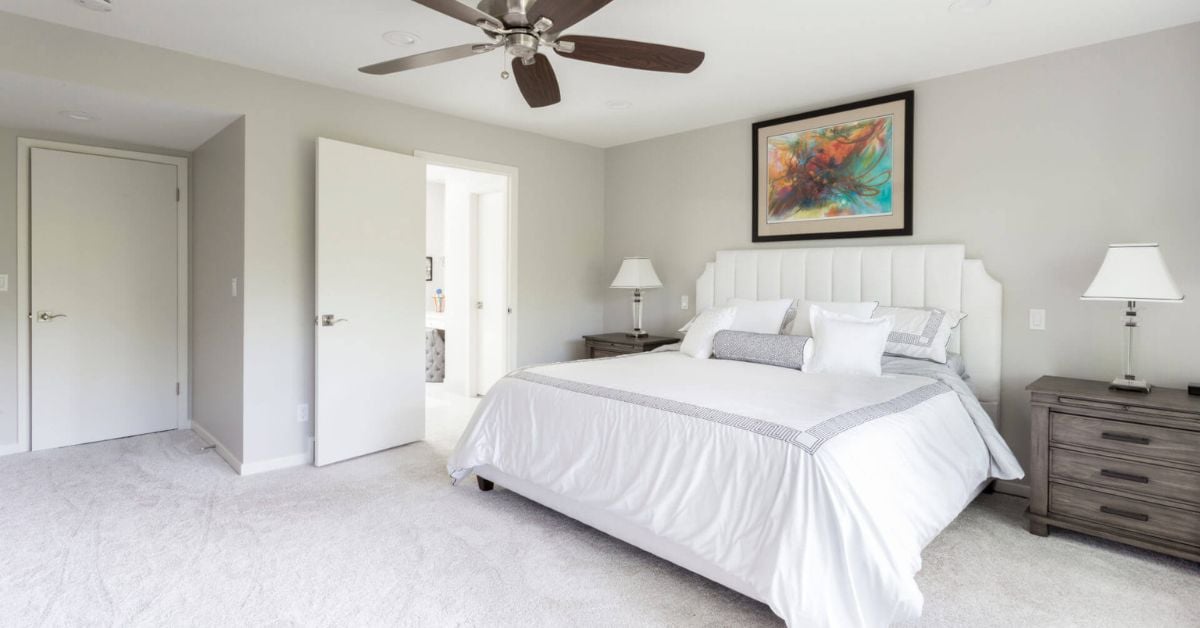 What is a Primary Suite?
If you haven't spent time in the remodeling or real estate market for a while, you might be surprised to hear about the shift in terms. Most people grew up hearing the most prominent bedroom with an attached (en suite) bathroom called a master suite. That's a pretty heavy-handed term, and it's no longer the industry standard. You'll see the terms "homeowner's suite" and "primary suite" used more often and interchangeably.


Why Are Primary Suite Remodels Popular?
There is nothing more personal than your bedroom. Primary suite remodels are an investment in your own experience. Customizing your bathroom, bedroom, walk-in closet, and lounge space to support your every need improves the livability and comfort of your home. Minor frustrations melt away when everything is designed just for you and the ROI isn't too shabby, either. Adding or upgrading a bedroom and bathroom provides a return on investment as high as 60 percent.


Average Cost of a Primary Suite Remodel
Portland homeowners are accustomed to the cost of their goods and services reflecting a higher price than the national average. You'll pay more for your primary suite remodel than your cousin in the Midwest, but exactly how much depends on your project's variables. A homeowner's suite remodel in Portland, OR averages about $175,000


Cost to Add a Primary Suite
Adding a primary suite creates a whole new space. An extra bedroom and bathroom for your home increases its value and changes your family's everyday experience by providing privacy, extra space, and added comfort. Options for the location of your primary suite addition depend on your goals. Is this your forever home? If so, a main floor primary suite may make sense for aging in place. A homeowner's suite is also popular for second-story addition and basement finishing. Our primary suite additions usually begin at $250,000 and vary based on location in your home.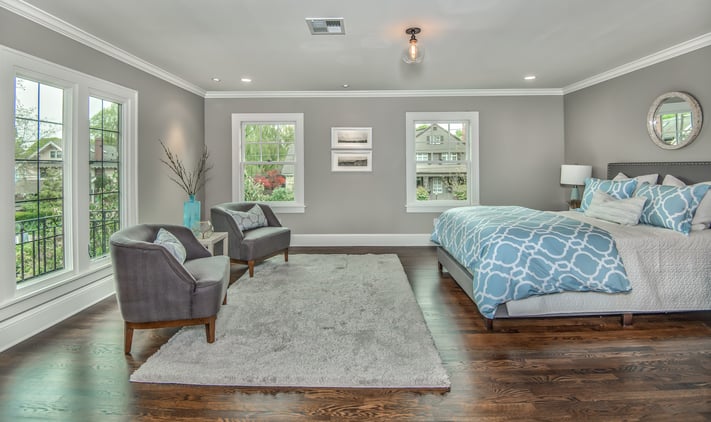 Factors that Add to the Cost of a Primary Suite Remodel
One of the challenges of discussing costs is that they're highly variable. The best source of information for the cost of your new Portland primary suite is your contractor. However, discussing the common factors that influence the ultimate price tag can help you prepare for your upcoming project.
Your Materials
The materials you select have a significant impact on the cost of your project. Choosing natural stone, luxury vinyl plank, high-end stone countertops, or custom built-ins in your walk-in closet will impact the ultimate cost of your remodel. That isn't to say high-end materials aren't completely worth it. Selecting quality materials will keep your new space looking beautiful for longer and stand up to years more use.
Changing Your Layout
Moving your room around to change the features of your primary suite will increase your project's complexity and cost. Want a bigger walk-in closet? A separate lounge or prep space? Perfecting your layout for your primary suite is part of the joy of remodeling.
Adding Features
A remodel is also an excellent opportunity to add the features your primary suite lacks. Some elements, like radiant floor heat, are much more affordable to add than you may expect since the floor is already likely being ripped up and replaced. Other little luxuries like towel warmers and cosmetics fridges need dedicated wiring and careful planning, but the joy they bring is worth the extra line item on your remodeling budget.
Expanding Your Space
Building extra space that doesn't exist is more expensive than remodeling existing living space. Bumping out entails structural work, so your project costs more. You don't usually need to add to your foundation if adding just a few square feet, but a larger expansion may require foundation and earthwork.
COOPER Design Build Creates Your Portland Primary Suite Dreams
Ready for the primary suite remodel you've been salivating over? We'd love to talk to you about your plans for your new primary suite or other remodel. We're confident you'll partner with us after experiencing the difference we bring to every element of the design-build remodeling process.