Opinions vary widely about which items are worth splurging on when planning a high-quality remodel of your Portland, Oregon, home. Let's take a look at some of your options.
Architect or Designer
Because we're talking about a high-end project, it's a no-brainer that you would engage the services of an architect or design-build company such as COOPER Design Builders. Such professionals have the training and experience to create a plan for your remodel that incorporates your needs and dreams with the realities of construction and budget.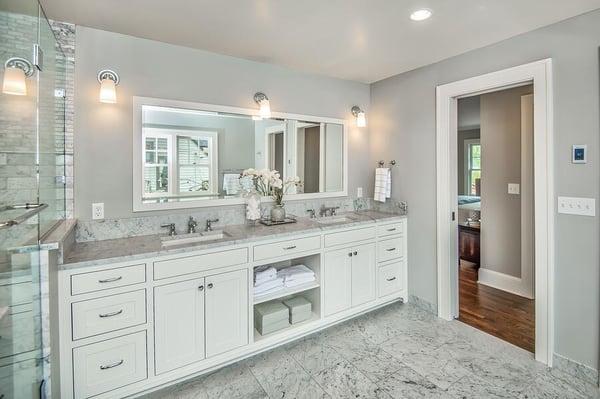 Permanent Items
It makes the most sense to splurge on things in your home that are hardest to replace. So if you're including a built-in bathtub, spending money on quality is worth it because you're not likely to pull it out anytime soon. On the other hand, bathroom faucets are relatively easy to replace. So while you don't want to go for cheap quality, you might spend less than top dollar with the thought that you can replace the fixtures when needed.
The same goes for other built-in parts of your home. If you think you'd like radiant floor heating, now is the time to spend the extra money to add it to your home, rather than after the new floor is installed.
Insulation, energy-efficient windows, high-quality doors, and structural elements such as an upgraded roof or framing materials also fall in this category.
Paint
Contractor-grade paint isn't worth the minimal savings you'll get by using it. Such paint isn't really meant to last, so you'll end up repainting much earlier than you should have to. A good paint will cost you twice as much as the low-quality stuff but will go on better and look good for much longer, saving you time and expense in the long run.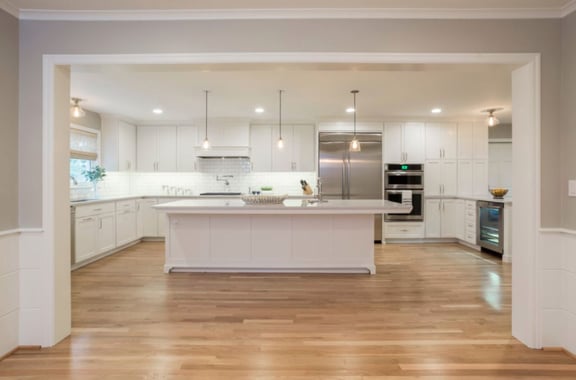 Wood Floors
Luxury vinyl plank flooring has been getting lots of love—it's cheaper than hardwood, extremely durable, and looks great. But it's not wood, and that might be important enough for you to splurge on the real thing. Yes, real hardwood is more expensive than even the most handsome lookalikes, and it requires more regular upkeep. But really, nothing beats the warmth and beauty of the real thing, and many homebuyers place a premium on knowing that a house has real hardwood floors.
Cabinets
Some experts will say that you can get away with lower-level cabinets, which might fall into the category of a home item that you can fairly easily replace if it gets worn out or if you have money down the road to invest in a higher-quality product. But because you're touching—pushing, pulling, opening, closing—your cabinet doors and drawers many times a day, you should consider paying extra for quality and durability. That being said, many semi-stock cabinets are available for much less than high-end custom setups, and they have the joinery and bells and whistles that will make them a pleasure to use for many years, without breaking the bank. Also consider spending just a little extra on fine pulls and handles. They can give a classy look for a relatively small extra cost.
Countertops
Here's another category where people disagree. Stone countertops have been the go-to material in higher-end kitchens for years now, for good reason. They look classy and can take a beating. Some will say, though, that a solid-surface countertop can look just as good as granite or marble, provide an impermeable surface that can be repaired when damaged, and cost quite a bit less than natural stone. And then there's engineered quartz, which is a manmade material that looks great, takes less care than natural stone, and costs about the same. But (see wood floors above), if having the real thing is important to you, then you might want to splurge on granite, marble, slate, or soapstone.