Despite being a relatively new concept, design-build has risen to prominence in recent years and made a big splash in the construction industry. You've likely heard the term at one point or another, but how well do you understand it? Have you ever been given a progressive design-build definition or an explanation of the process?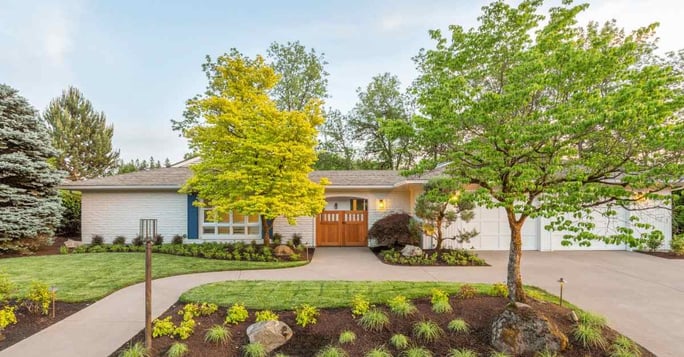 COOPER Design Build knows how frustrating it can be to make the decisions for your home and family when you don't have all the information you need. That's why we put together this blog post to answer some of the most common questions we get about working with a professional design-build company! Keep reading for a look into the advantages and disadvantages of the design-build process, what makes it different from other processes, and more.
What Does Design-Build Mean?
The term design-build refers to a project delivery system for a home remodeling or building project wherein one company provides both design and construction services.
What is Design-Bid-Build vs Design-Build?
Design-build is a modern, simplified version of the traditional design-bid-build process. In the design-bid-build process, you kick off your home remodel project by hiring an architect to create your design plans. Then, you hire a separate construction company to implement the design.
With the design-build project delivery method, your architect/designer and construction company are the same, which helps make the whole process go more effectively and efficiently (more on that below).
Design-Bid-Build Advantages and Disadvantages
The main advantage of design-bid-build is that it's a proven, trusted process. You may be able to find a builder who has honed this process over years to provide exemplary results. However, design build was created as an alternative to design-bid-build for a reason. The traditional process requires much more of you as a homeowner, including hiring a designer, putting the project out for bid, hiring a construction company, and functioning as the go-between for your design and construction teams. This model isn't conducive to good communication or collaboration — and we believe those are vital factors to the success of any home construction project. It can also leave you in a vulnerable position if your architect and construction team don't get along or disagree about the design.
Design-Build Advantages and Disadvantages
The design-build process, on the other hand, attempts to maximize homeowner involvement while minimizing the effort demanded of them to provide the ultimate home-remodeling experience. Of course, we're biased (design-build is literally in our name), but that's because we've seen firsthand how well the methodology works. Having all your project's design and construction professionals involved from the very beginning of the process allows for more collaboration and communication. That in turn yields better designs and results. And fewer mistakes and miscommunications mean less time and money spent fixing those errors. Plus, with one company, you won't have to worry about disputes.
The downside is that design-build companies may be more expensive upfront. Also, because design-build simplifies the process for homeowners, clients sometimes don't get to be as involved with design-build vs an architect. However, this is by no means the case with all design-build firms. Most design-build companies, including us, use the process to encourage creativity and collaboration; but there are always bad apples.
Want to learn more about the design-build process steps, benefits, and phases of construction? See COOPER Design Build's process for an example.
What Is My Role in the Design-Build Process?
As a homeowner, you have two main jobs in the design-build process. The first is to learn. Unless you already have a hardy knowledge base on homebuilding, you'll want to spend some time researching trends, best practices, and FAQs (like you're doing right now — congratulations you're already halfway there!).
The second is to take what you've learned and use it to provide input and ideas for your project. This is your most important job. If you don't communicate your needs and wants to your design-build firm, the final result won't be nearly as satisfying as you were hoping. But don't worry about this too much. Pick a good design-build company and they'll make sure to rope you into the process wherever possible.
Why Choose a professional Design-Build Company?
With design-build, you get a streamlined process and better teamwork that saves you money, shortens your construction deadline and prioritizes your input. You also get extra peace of mind; because they are responsible for all design and construction services, your design-builder assumes the contractual risk for the project.
But in the end, only you can decide what project delivery method is right for your home remodel. Use this information as a basis to help make your decision and, if you think design- build might make a good fit for your project, learn more about our design-build services.