Choosing a capable builder is the number one most important thing you can do to set your home remodeling up for success. To make the right decision for your project, you need to understand the different kinds of construction professionals out there. COOPER Design Build can help with that. In this blog, we explain the difference between a design build remodeler and a general contractor.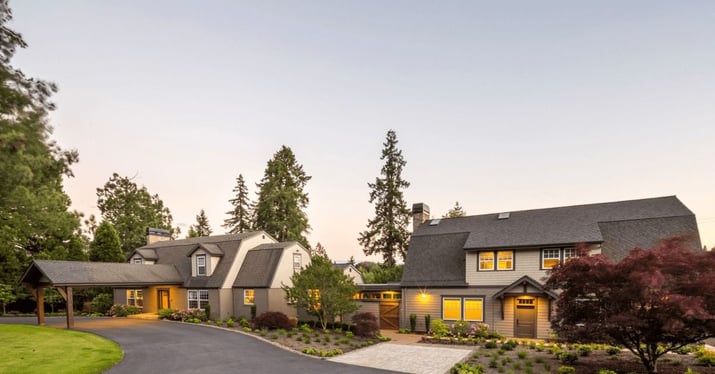 Design Build Vs. General Contractor
What sets these two types of builders apart is their means and methods in construction and design. A design build and general contractor follow two different processes: design build and design-bid-build.
We'll explain these processes and the difference between design build and design-bid-build below.
Design-Bid-Build
Design-bid-build is the traditional building process. In this methodology, you work with two separate sets of professionals for your project: an architect and a general contractor.
You start by seeking out and hiring an architect. Together, you create the designs for your remodel. But your architect doesn't have the means actually to build their design, so you need to hire a general contractor.
Once your architect finishes the design plans, you seek bids from local contractors. You choose a contractor based on who provides the lowest price tag to build your project; you will also want to interview your prospective contractors to see who you mesh with best.
Your contractor then gets to work putting your architect's plans into action. Here's where things can get tricky. Your architect and contractor work in silos. There's virtually no connection between the two. Your architect doesn't consider the logistical challenges of building the design, and your contractor doesn't have any say in formulating the plans — even if they have ideas that might benefit your project.
The disconnection between your architect and contractor can lead to significant problems. Once your contractor starts working on the plans, they may realize that the design simply isn't feasible for the lot you're building on. If that happens, you'll have wasted your time, money, and energy on plans that don't work. You'll have to start all over again. Arguments may even arise between your architect and contractor over whether the designs need alterations. Since neither entity is solely responsible for the success of your project, you're the only person trying to keep it all together. You may have to mediate disputes and fight to have your voice heard over all the noise — a responsibility no homeowner should bear.
Design Build
Design build is a modern response to the problems posed by the design-bid-build process.
We say modern because the Design-Build Institute of America didn't coin the term design build until 1993. But, in reality, design build is one of the oldest building methodologies.
Design builders are people or companies who do it all. They handle everything from consultation to design to planning and construction, as well as the intricacies of plumbing, carpentry, and electrical work. Back in the day, design builders were called master builders, and they were responsible for marvels such as the dome of the Florence Cathedral and the Parthenon in Athens.
Today, design builders are a one-stop shop for your home design and construction needs. Working with a design builder lifts a ton of responsibility off your shoulders. Once you choose the right design builder, all you have to do is work with them throughout the remodeling process — no need to search for an architect and general contractor and meditate between the two.
The advantages of partnering with a design build firm are myriad. You have one point of contact throughout your entire remodeling process, which makes communication simple and reduces the likelihood of miscommunication. There's also the fact that a design build team is a well-oiled machine. These professionals — architects, carpenters, electricians, and the like — know each other and have worked together over the course of many projects. They get to know each others' communication and work styles, leading to better collaboration and innovation — all of which benefit your project.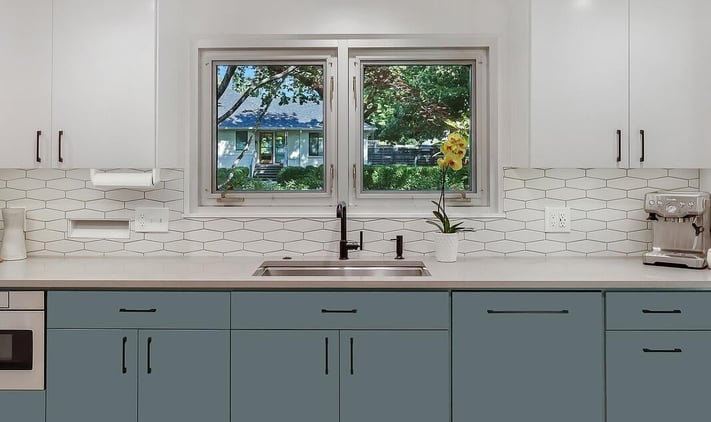 Additionally, the construction professionals who actually construct your remodel work hand-in-hand with your architects during the design phase. Having contractor interior design input can wildly improve your remodeling results. Your construction professionals can provide insight and practical building advice that your design team wouldn't necessarily think of on their own; this reduces the likelihood of construction complications, saving you money and time in the long run.
The benefits of design build are solidified by a recent survey from the Design-Build Institute of America. The survey recorded the responses of 279 construction industry professionals, asking each to associate various benefits with one of three building processes: design build, design-bid-build, and construction manager at risk.
Of the survey participants:
74% said design build budgets are closest to the final costs

89% said design build projects are more likely to be fast-tracked

73% said design build projects have a more predictable and manageable schedule

84% said the design build process increases collaboration and creativity

85% reported more innovation opportunities
Need further proof of design build success? Don't just take our word for it – see what your neighbors are saying and check out our five-star reviews.
Build It By Design with COOPER Design Build
There's a reason we use the design build process at COOPER Design Build. Our goal is to provide superior remodeling results and an unmatched homeowner experience; the design build process is what allows us to achieve those aspirations. We highly recommend using design build for your home remodeling.
Are you convinced that design build is the best choice for your home? Then your next step is to find a design build remodeler.
Start your search with COOPER Design Build, and see if we're the right fit for you.