Remodeling your Portland home? Be sure to check out the technology that's becoming widely available that can help you save money on energy, improve the security of your home, and make everyday tasks easier.

Starting with some gee-whiz gadgetry, here are 10 of the latest advances in home technology:

1. A refrigerator with a touchscreen on the door that allows you to do what most tablets do: display calendars and photos, write notes, stream music, watch TV. And inside, the fridge has cameras that take pictures every time the door is closed, so when you're at the store and wonder if you need milk, you can just pull up the photos on your phone and see for yourself.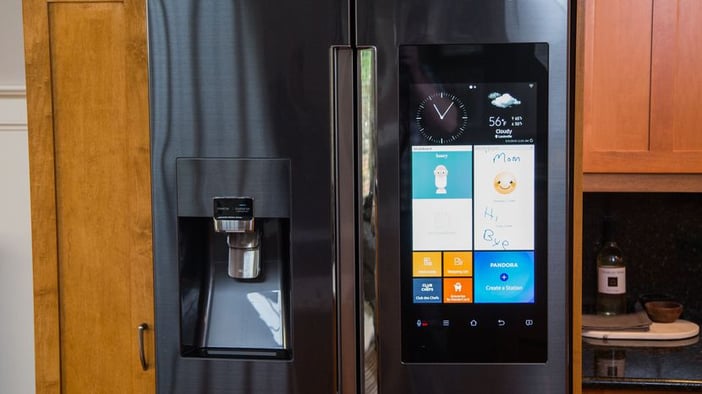 2. Smart locks that you can control remotely. If you need to let in a worker or a visitor when you're not home, you can give that person a one-time entry code. Smart locks also allow you to lock and unlock the door from your phone, check to make sure the door is locked, and keep track of who has come and gone.

3. Garage door controllers, which work with existing garage door openers, allowing you to control the door remotely. You also can receive alerts when the garage door is opened or closed.

4. Smart thermostats, the most popular smart device added in a remodel, that learn your preferences after several days and automatically adjust your home's temperature the way it has "seen" you do it. Other models can sense if someone is home and adjust the climate accordingly.

5. A doorbell camera that lets you see who's at the door, no matter where you are. An app can send you a message whenever someone rings the bell, and it allows you to turn the camera on and off, adjust the doorbell chime, lock and unlock the door, and speak to visitors through the doorbell.

6. Other web-connected cameras that keep track of what's going on inside your home. Footage or screenshots from the cameras can help the police identify intruders. These cameras can even notify you of activity in your home, and you can speak through the camera and scare off an intruder.

7. LED light bulbs that you can control remotely, dimming and changing the color of the bulbs as the mood strikes.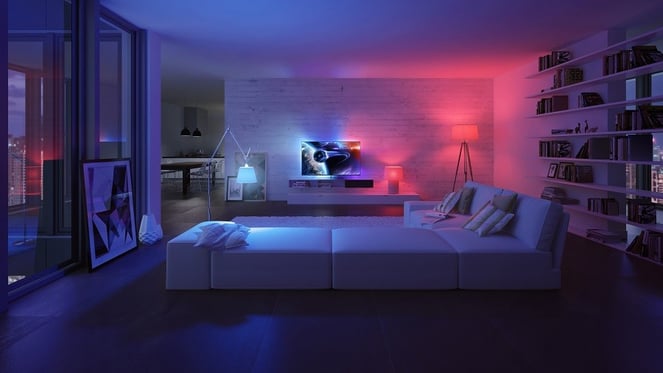 7. Other smart bulbs that are built for home security, mimicking your lighting habits to make it look like you're home, turning on when the doorbell or burglar alarm rings, and staying on even if the power goes out.
8. Voice-activated "digital home assistants," such as Amazon's Alexa and Google Home, which reside in a wireless speaker and can look up information for you on the internet, make hands-free phone calls, and control your home's smart devices such as TVs, sound systems, lights, locks, and thermostats.
9. A bathroom mirror that's also a TV that's also a tablet that can fetch information, compose emails, play music, and more — with voice commands or a touch of the glass.
All this amazing technology comes with a couple of caveats. With this much connectivity required throughout the house, a run-of-the-mill Wi-Fi setup probably won't be enough. Wi-Fi mesh networking involves additional wireless modules installed in areas of the home where the Wi-Fi signal is weak. Also, keep in mind that several types of connectivity exist, such as Wi-Fi, ZigBee, Z-wave, and Bluetooth. Your smart devices need to be speaking the same language to work together.