Though Portland, Oregon, has gained a national reputation as a trendy, if quirky, place to live, and the home prices in some areas are climbing fast, you still can find neighborhoods with affordable houses that are worth remodeling. Buying a home with "good bones" in an established neighborhood with the intent to remodel or add on can be a financially wise thing to do. Some people like new-construction developments, as they are a clean slate, but the prices can be steep. It's still possible to buy an older bungalow or Midcentury Modern ranch, do an extensive remodel, and still come out ahead on the cost.
At COOPER Design Builders, we have extensive experience taking a family's dreams, a home in a neighborhood that has developed its own character over the years, and putting the two together with delightful results. According to Zillow, the median home value in Portland is $424,200, but you can find prices that are significantly lower in up-and-coming neighborhoods.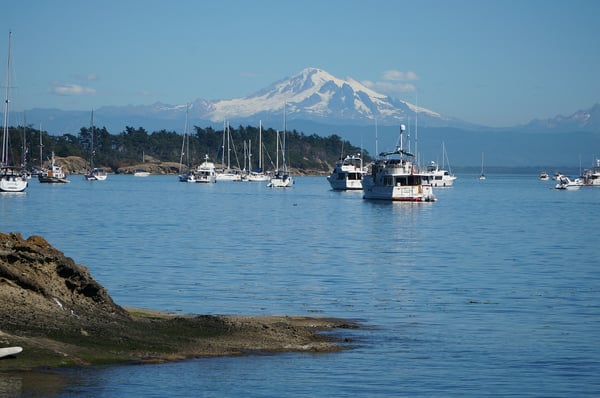 North Portland
This area just southeast of the confluence of the Columbia and Willamette rivers has a blue-collar past and is one of the city's more ethnically diverse sections. In recent years, the area has seen significant development, with neighborhoods being revived and prices going up. The neighborhood of St. Johns in north Portland originally was a separate town but long ago became part of the city. Even so, it's described as a "small town in a big city" and has a post office, coffee shops, cafes and restaurants, movie theaters, grocery stores, and several parks. The median home value in St. Johns was $335,177 in January 2018, according to Zillow, meaning there are bargains to be found.
Northeast
* Parkrose is a neighborhood east of Interstate 205 along the Columbia, just east of the airport. It has a mix of commercial buildings and homes and isn't far from the city center. The median home value in Parkrose is $328,300 and rising fast, according to Zillow.
* Argay, just east of Parkrose, also has relatively affordable homes in established neighborhoods. The median home value is $353,300.
East
* Powellhurst-Gilbert, a diverse neighborhood with plentiful natural areas nearby, has a median home value of $301,200.
* Centennial, a popular and affordable neighborhood east of the city center, has a median home value of $294,500.
* Glenfair, north of Centennial, boasts a median home value of $294,700.
* Lents, farther south along I-205, is not only affordable; it's trendy. The neighborhood made it on Thrillist.com's list of "12 Neighborhoods Across American That Are About to Blow Up" a few years back. The median home value there is $293,740.
South
The south part of the metro area also features neighborhoods with home values well below Portland's overall median. One of those areas is the suburb of Milwaukie, named after Milwaukee, Wis., and once a mill town and port that rivaled Portland. The median home value in Milwaukie is $353,400 and rising as the town undergoes a revival. Milwaukie is the home of Bob's Red Mill Natural Foods and Dark Horse Comics. Another claim to fame for Milwaukie is that the Bing cherry was developed there.