As the leaves start to change and the air becomes crisp, it's time to gear up for the fall season. It's not just about fuzzy sweaters and football games; it's also about preparing your home for the upcoming colder months.
Fall home maintenance doesn't have to be a daunting task; in fact, it can be a fun and satisfying way to ensure your home stays comfortable and energy-efficient. So, grab a pumpkin spice latte and let's dive into some essential fall home maintenance tips that'll make your home ready for the season!

1. CLEAN THE GUTTERS
Before the rainy season arrives, it's crucial to clean out those gutters. Leaves, twigs, and debris can cause clogs, leading to water damage and even structural issues. Whether you hire a professional or put on some gloves and grab a ladder
2. WINTERIZE YOUR SPRINKLER SYSTEM
As the temperatures drop, it's time to bid farewell to your sprinkler system until spring. Make sure to drain the pipes and shut off the water supply to prevent freezing and costly repairs down the line.

3. DISCONNECT YOUR HOSES
Prevent burst pipes by disconnecting your hoses from the frost-free hose bibs and draining them. This simple step can save you from water damage and costly repairs.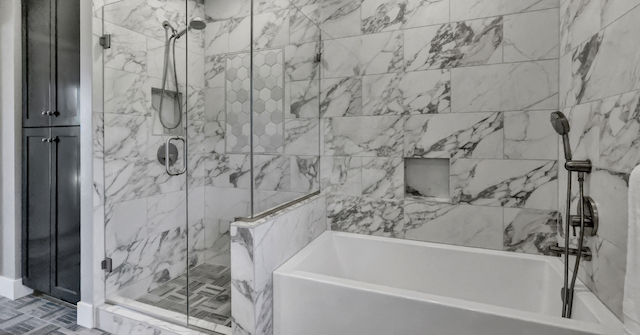 4. TUNE UP YOUR WATER HEATER
Hot showers are a must during the colder months, especially when you have holiday visitors staying with you. Schedule a maintenance check-up to ensure you'll have hot water all season and to help prevent emergency repairs.

5. CHANGE YOUR FURNACE FILTERS
'Tis the season to change your furnace filters. With the shift from cooling to heating, your furnace will work more efficiently with clean filters. Plus, it'll help maintain good air quality indoors.

6. STOCK UP ON EMERGENCY SUPPLIES
Fall often brings unpredictable weather, so it's wise to stock up on emergency supplies for potential power outages. Candles, flashlights, batteries, and non-perishable food items should be on your checklist.
7. MAINTAIN THE AREA AROUND YOUR HOUSE
Remove soil and foliage that's close to your house to prevent water splashing and maintain cleanliness. This can help avoid water damage and keep your home looking its best.

8. TEST YOUR GENERATOR
If you're fortunate enough to have a generator, don't wait until a power outage to test it. Run your system ahead of time to ensure it's in working order.
9. Check for drafts with a candle
A fun and illuminating way to check for drafts around windows and doors is by using a candle. Hold it near potential drafty areas and if the flame flickers, you've found a draft! Seal those gaps with weatherstripping or caulk to keep the cold air out this fall.
10. SCHEDULE A FURNACE CHECK-UP
Before the cold weather sets in, it's wise to schedule a professional furnace check-up. A well-maintained furnace will operate efficiently and keep you warm throughout the season.


As we bid farewell to summer and embrace the vibrant colors of fall, it's important to ensure your home is ready for the changing seasons. Fall home maintenance may seem like a list of chores, but it's your ticket to a cozy season ahead. Your home will thank you with comfort, energy savings, and peace of mind. Happy fall home maintenance!