You can't stand cooking in your kitchen one day longer! Your bathroom tile is bumming you out. You're ready to get serious about remodeling your home to suit your needs, therefore it's time to research what your first steps in making your ideas into your daily reality may be. Wouldn't it be wonderful if you had a succinct flyover with the most common questions people ask before remodeling their homes?
Well, look at that, there is! COOPER Design Build has more than 30 years of experience remodeling homes in Portland, OR. Our hundreds of happy clients and stunning portfolios qualify us to show you the lay of the land of home remodeling.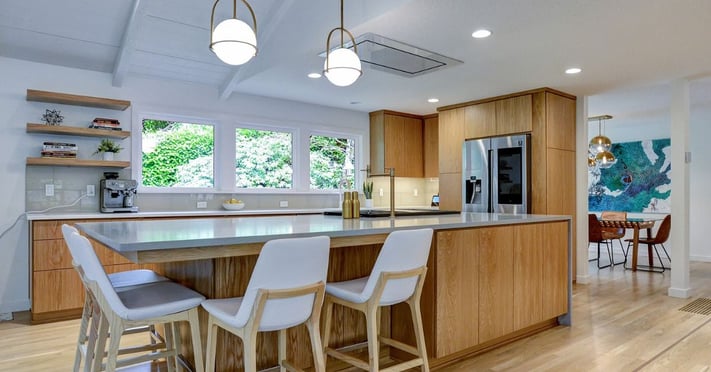 How Do I Plan a Remodel?
Do Some Soul Searching
Here are some questions to ask yourself, so your remodel starts out with clear goals.
What features do I love and want to keep?

What is a realistic budget for me?

What are my ultimate goals for this remodel?

What catches my eye when I look at pictures of newly-remodeled spaces?

What features are on my must-have list? What would be nice to have?
Secure Your Financing
Meeting with your lender to discuss your options and secure pre-approval is crucial. Knowing the amount and terms of your financing before committing to a project will drive your planning and foster trust with your construction professionals from the start. Everyone is confident that you are planning a project within your budget.
Find the RIGHT FIT
You might need to meet with a few professionals before you find a perfect fit to execute your Portland home remodel. We have a lot of great builders in our area, but fit is just as important as an impressive portfolio. Pay close attention to your initial interactions with a potential builder for your home remodel. This will tell you a lot about what it will be like to work together on your project.


How Long Will My Remodel Take?
The unsatisfying truth about your remodeling timeline? It depends. Your remodeling professional is your best resource for understanding how long your project will take, but understanding the factors that extend a design-build timeline will help you predict where your proposed project might fall within the general ranges we discuss.
Factors that Take Longer in a Remodel
Your personal renovation timeline will depend on variables such as:
The size and scope of your project including structural changes (e.g., moving walls, bump-outs, additions)

How quickly you are able to make decisions and how clearly you communicate

Your jurisdiction and its permitting process

Whether your move out during construction or opt to remain in your home
design-build Timelines for Common Projects
Kitchen Remodel: 6-8+ months

Bathroom Remodel: 4-6+ months

Whole Home Remodel: 8-12+ months

Second Story Addition: 8-12+ months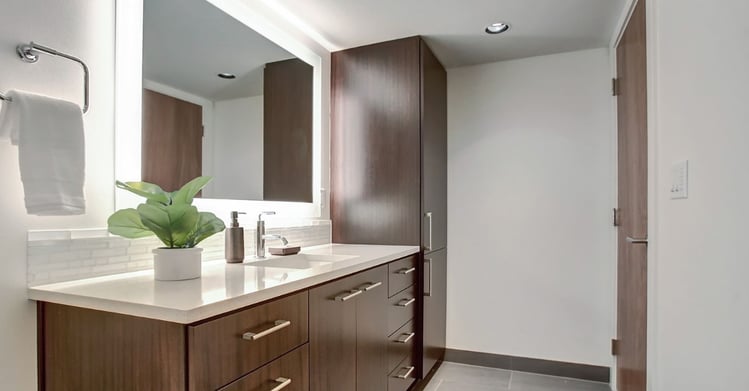 How Much Will My Remodel Cost?
We've pulled this data from Remodeling Magazine's Cost Vs. Value 2022 statistics for a standardized project brief in Portland, Oregon. These are starting prices: the size and complexity of your project and the materials you choose will influence your ultimate cost.
Kitchen Remodel Cost- $85,000+

Bathroom Remodel Cost- $30,000+ up

Main Floor Scramble Cost- $110,000+

Second Story Addition Cost- $180,000


What Are the Steps to Remodel a House?
Understanding the process of remodeling a house will help you feel ready to take on the temporary chaos that construction will create. Here's a little more about the steps your remodel will follow.
Discovery and Initial Consultation

- We meet and discuss the remodel you've got in mind.

Feasibility Study

- We get familiar with your space, assess your structure, scout for problems, create a preliminary design, and ensure your vision aligns with your budget.

Pre-Construction

- It's time to create a customized plan for your remodel. You select materials, and we use your selections to create detailed drawings and finalize your budget. During this time we also complete the permitting process and structural engineering (if needed).

Construction- We make it real. Every build is slightly different, but your remodel will generally follow these steps. We respect your home, whether you're living in it during this period or not. Remember, we're not happy until you're thrilled, and we know our quality work speaks for itself.

Demolition

Framing

Plumbing/Mechanical/Electrical/HVAC

Drywall & Insulation

Windows & Doors

Paint

Flooring

Cabinetry

Appliances

Final Walk-Through

Warranty- We promise a one-year warranty on all of our work. We proactively schedule inspections and touch-ups/repairs (as needed) at 3 months, 6 months, and one year following the completion of your project. And with 30+ years in business we promise to be there for you and your home for many years to come!


What Should You Not Do When Remodeling a House?
We understand that your home remodel is an investment and a huge commitment of your time and emotional bandwidth. We want you to love your remodel for many years, and we don't want to see you make common remodeling mistakes. Here are our top mistakes to avoid when remodeling.
Rush Through the Planning
You can identify and avoid a myriad of snags and potential problems with careful planning. Taking time to consider each option and make thoughtful selections will guard against buyer's remorse. You'll make selections you're sure that you love and avoid costly change orders mid-project.
Hire a Contractor Based on the Lowest Price
Bargain-priced contractors are likely to quote you a low price for several reasons:
They do not include labor

Their figure includes low-end materials

Their work reflects the price tag

They're interested in gaining your business, and the cost will balloon after you commit
None of these sound like remodeling parties we would like to attend. Hiring a professional, reputable design-build company is likely to result in a remodel that stands the test of time and brings you daily joy.


Ready to Take the Next Step Together?
We can't wait to hear more about the Portland, OR, home remodel you've got in mind. We're confident we can design and elevate your vision while having some fun together along the way. Let's talk more about it when you reach out.