If you're planning a major remodel of your home, including the kitchen, the variety of commonly used kitchen floor plans opens up a world of possibilities.
As you begin to formulate ideas, stop and think how your kitchen fits into your lifestyle, how much space you have, and how much you can afford to spend. Take a look at these five common kitchen floor plans and the benefits of each one. Keep in mind that the old "work triangle" of refrigerator, stove, and sink within easy reach has evolved into a concept of multiple work zones in a kitchen, where certain types of tasks such as baking and cleanup can take place while work continues in other zones.
Horseshoe
The U-shaped, or horseshoe, kitchen features three walls containing cabinets and appliances. This design, popular in older homes but still incorporated into new houses, can have abundant counter and cabinet space, and all appliances are within reach. The horseshoe kitchen works well for homeowners who like to keep the kitchen separate from other parts of the house. This limited accessibility can be opened up by converting one of the walls into an island or peninsula with a counter or bar.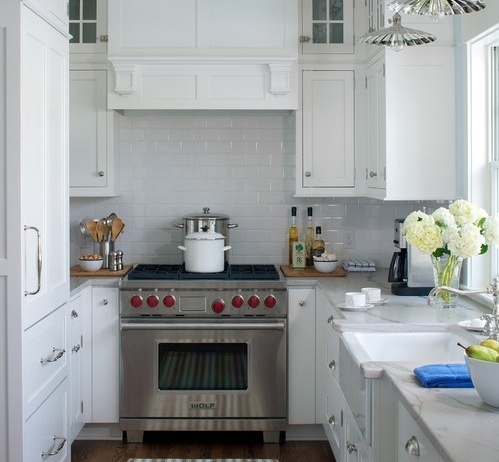 L-Shaped
Perfect for an open-concept home, the L-shaped kitchen has its countertops and cabinets on two adjoining walls, leaving the kitchen open to adjoining spaces where entertaining and socializing are going on. To provide enough work surfaces, the L-shaped kitchen often has an island.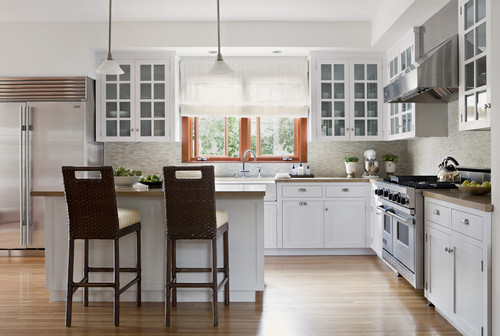 Galley
The galley kitchen — basically a corridor between two walls of counters and cabinets — can be highly efficient, especially for one cook. Appliances and tools usually are within close reach, depending on how long the galley is. This type of kitchen can be opened up by removing one of the walls and replacing it with a long counter or a pass-through space with cabinets above.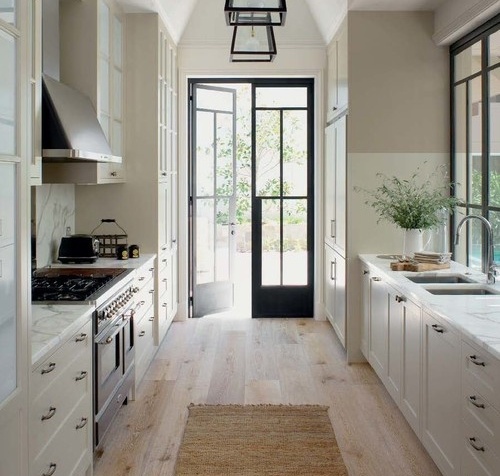 G-Shaped
The G-shaped kitchen is a U-shaped kitchen to which a peninsula has been added, partially enclosing the open end of the U. The peninsula functions as an island, providing additional counter work space and lower cabinets. And though it seemingly closes off part of the open end of the horseshoe, it can invite friends and family into the action by providing a bar or counter at which to sit.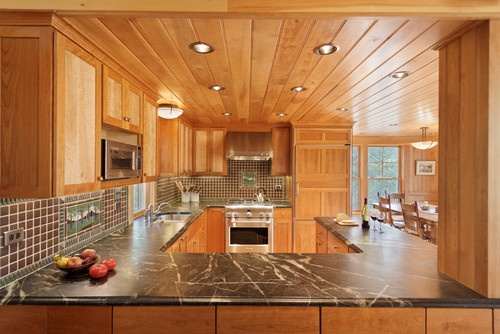 Pullman
The one-wall kitchen often is referred to as a Pullman because it calls to mind the long, narrow Pullman rail cars of past centuries. This kitchen puts everything along one wall and is most common in studio apartments and lofts where space is at a premium. Adding an island across from the kitchen can add usable space by making it more of a galley kitchen. Because of its typically small size, a Pullman kitchen could be the perfect choice if you're adding a second living space in your home.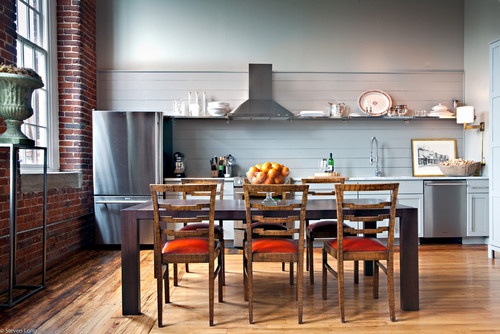 Whichever kitchen layout appeals to you and your lifestyle, the designers at COOPER Design Builders can help you create the ideal floor plan for your home.